The perfect productivity companion!
Receive real-time Video First comments without leaving Slack.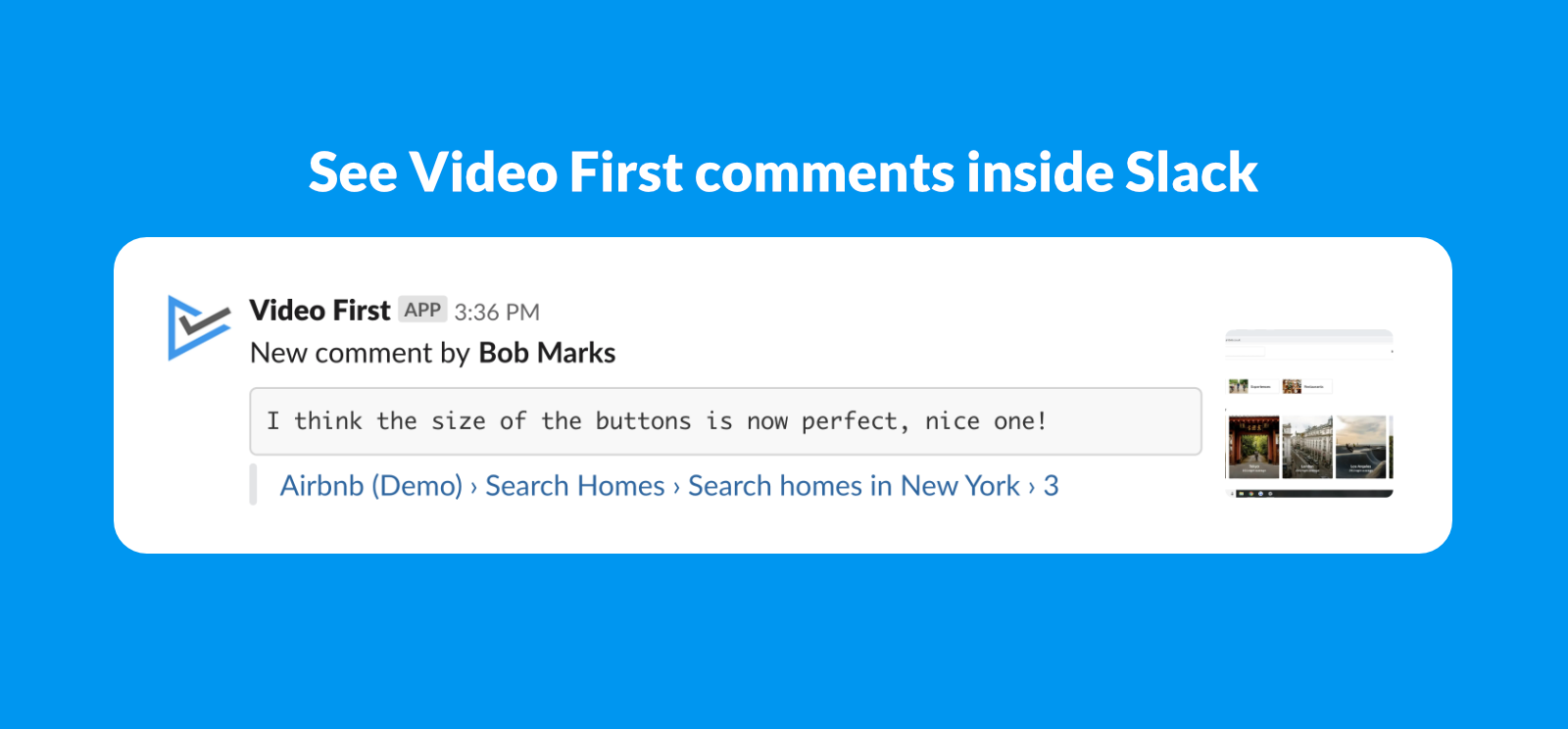 See scenario assignments for your team. Know exactly when scenarios are tagged.

Never miss an upload you have been asked to review.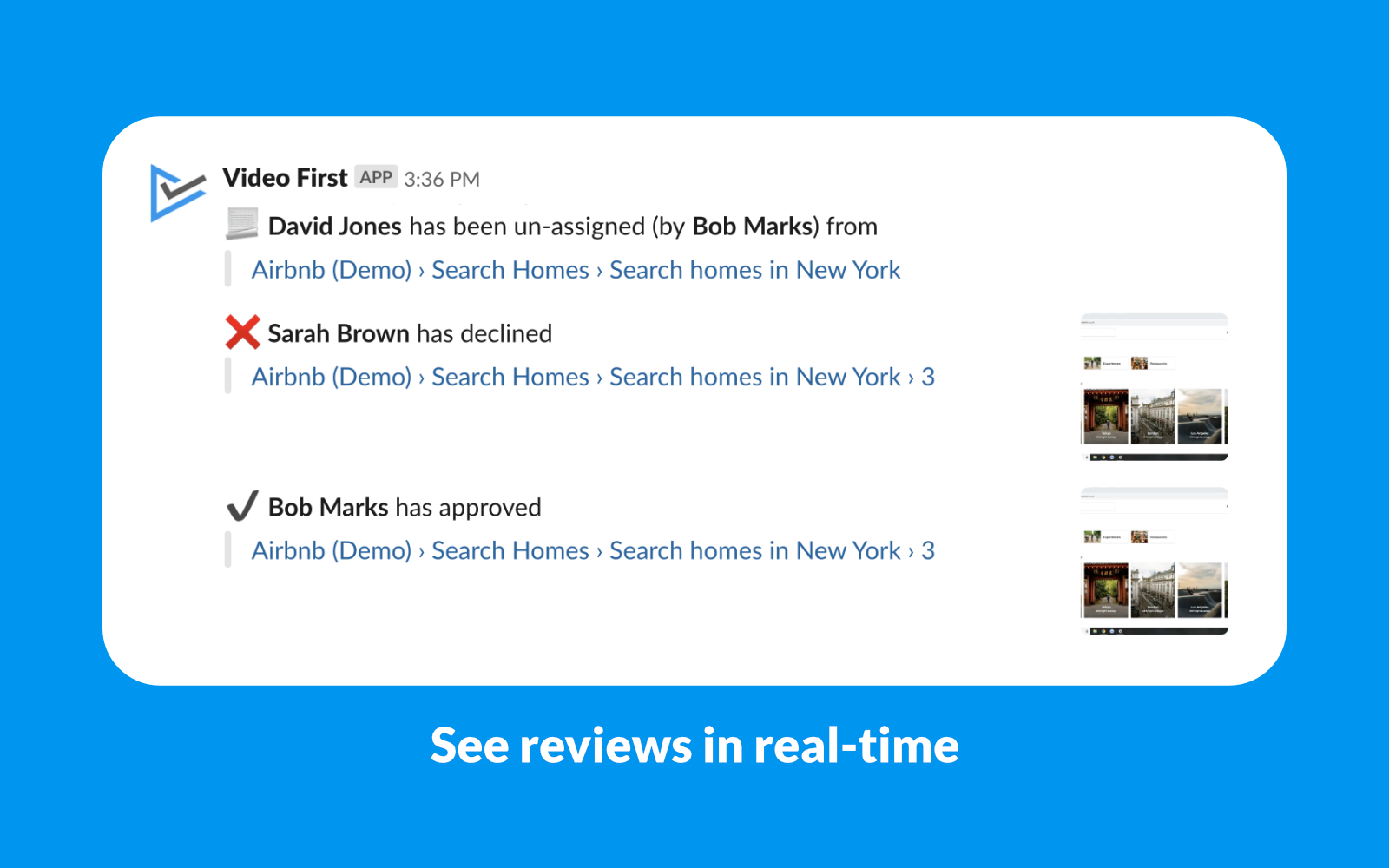 Installation
Adding slack integration is easy!
Simply sign up / login into your Video First Account, go to the Projects page and click the Connect Slack button.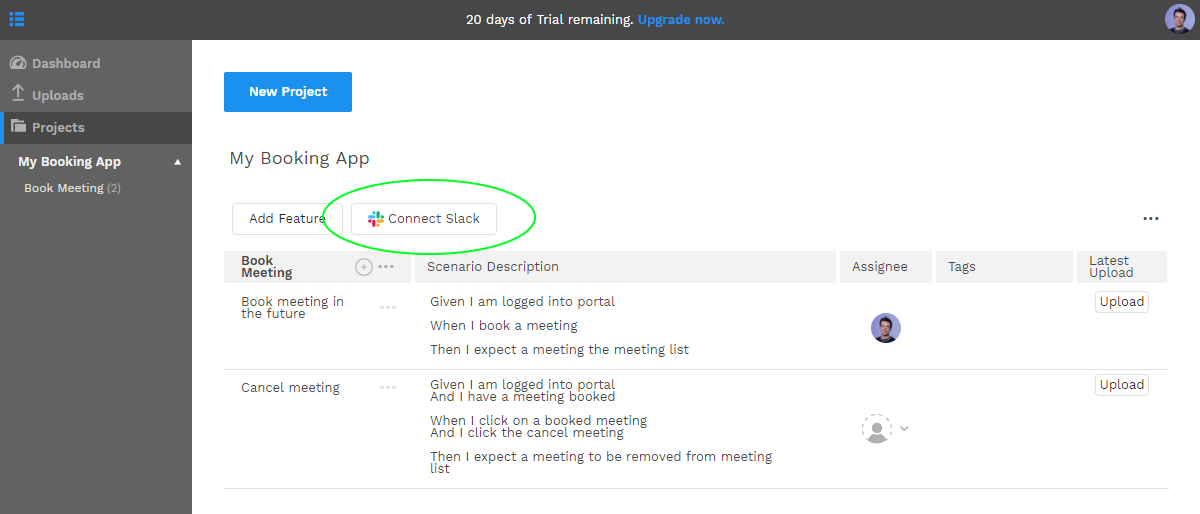 Once authorized with your Slack workspace, select the channel / user you wish to see your Video First updates.